Composite Piping System
Kisan one of India's largest and leading manufacturer of quality uPVC Pipes, SWR Pipes & Fittings, HDPE Pipes brings to you Composite Piping Systems. Kisan Composite Piping System is manufactured from high grade Virgin Polyethylene and Aluminium. The Polymer is effectively bonded in the inside and outside of the Aluminium core by melt adhesive. This Aluminium Core is 100% leak proof for both liquids and gases making it an ideal pipe for transporting gases and liquids.
The construction of the pipe provides the advantages of both plastic and metal pipes.
Some of the advantages of Composite Pipes are:
Corrosion Resistant

Scale Free

Inert to acids & chemicals

Smooth flow characteristics that can handle range of temperature upto 1100 C.
Long Term Durability and Performance Capabilities make these Composite Pipes (PE-AL-PE) an ideal material for Hot & Cold Water Plumbing, Potable Water Systems, Central Heating, Under Floor Heating, Chemical and Gas Transportation, Compressed Air & Solar Applications. The life span of this pipe is more than fifty years.
The fittings used are compression type fittings made of Brass & high grade Engineering Polymer. The compression fittings are easy to use and are 100% leak proof even years after installation. Joining does not require any glue or solvent, brazing, welding or heat fusions. Easy hassle free joining that lasts for a long time!
Kisan Composite Piping system offers the best chemical resistance of any plastics used in the manufacture of pipes. The Polyolefin family of plastics - Pe (Polyethylene) is renowned for its toughness, long service life and resistance to deterioration in the most extreme environments. In addition to this, the aluminium layer in the middle resists the permeability of oxygen. Kisan Composite Pipes can be installed in walls and ceilings or surface mounted. It easily forms into curves, sets by hand and only requires bending springs when forming tight bends down to the radius equivalent to 5 times the diameter of the pipe. Kisan Composite Piping System permanently holds whatever shape it is formed into and does not need any additional clips or brackets to retain the shape of bends or curves. Due to the smooth internal bore. Kisan Composite Pipes have a 30% higher flow when compared with conventional GI pipes of equivalent diameters. These pipes are manufactured in state-of-the-art manufacturing facilities incorporating modern German technology, know how & conforming to ASTM F-1282, and IS:15450.
Kisan Composites pipes are available in four colours
UV resistant black coloured pipes as per IS 15450 for Hot and Cold water application and gas application.
PERT-AL-PERT hot water pipe (colour orange) used for hot water plumbing up to 110 degrees temperature. It Is suitable for conveying water from geysers, central boilers, solar water heaters & under floor heating.
PE-AL-PE pipes for gas transmission (colour yellow) used for compressed air, gas namely LPG, CNG & PNG & Oxygen supplies.
Kisan Composite Fittings
A complete range of fittings is available from Kisan for use with Composite Pipes. There are 2 different types of fittings: Brass Screw Fittings & PE Fittings. The fittings are male threaded or female threaded & provide leak-proof, long-lasting joints for a trouble-free piping system.






Features & Benefits of Kisan Composite Piping System
Cost effective

Considerable saving of time and labour cost due to easy and quick assembly.




Low Heat Conduction

The heat conduction coefficient is 0.45 W/mk which is much less than metal pipes. Hence, it can save on insulation materials otherwise needed outside the pipe.

Hygienic

Material used is Polyethylene which is food grade & non-toxic. There is no microbiological decomposition and has been approved by NSF for potable water supply. It is also unaffected by low PH of water.

Corrosion & Fire Resistant

It is Corrosion Resistant and inert to acids & chemicals from 60ºC to 95ºC and also due to the internal layer of Aluminum, the pipe is fire retardant.

Easy Bendability

The unique feature of PE-AL-PE pipes is that it can form into bends and can take the shape of the wall. It does not require additional clamps to hold the bend.

Temperature Range

Excellent properties that can withstand extreme temperature & high pressure. It can handle a range of temperature from -40°C to 110°C.

Better Flow

Smooth inner surface of the pipe reduces resistance to flow of the liquids. The ability to convey water is 30% more efficient as regards metal pipes & has low thermal expansion.

Easy to cut and install

The pipes can be cut by a pipe cutter within seconds and they can be connected to the fittings which are tailor made and are user friendly. The pipes can be cut to desired length and can be bent easily, thus taking away the need for elbows and angular bends.
Kisan Composite piping system is ideally suited for
Hot & Cold Water Plumbing, Central Heating, Under Floor Heating & Solar Energy Water Heaters in High Rise Buildings, Complexes, Societies, Row-Houses, Condominiums, Hotels, Office Complexes, Villas, Farm Houses & Individual Homes.
Natural Gas Pipelines, Oxygen Pipelines, Industrial Pipelines for Oil & Cooling Liquids in Commercial & Industrial Installations.
Conveying Potable Liquids in Foodstuff & Beverage industry & for Electric Wires & Cable Conduit. Compressed Air Applications in various industries.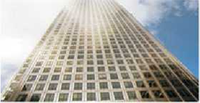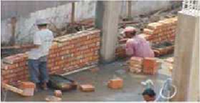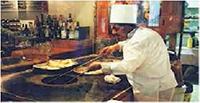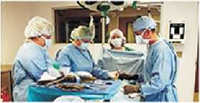 | | |
| --- | --- |
| | Cutting : Cut the pipe according to the required length & place the screw of the nut & 'O' ring on the pipe. |
| | Inserting : Insert fitting into the pipe completely in such a way that the cut end of the pipe touches the base of the fitting. Move the 'O' ring over the pipe to touch the body of the fitting. |
| | Rounding : Bevel the cut end with the rimming tool. |
| | Tightening : Screw the nut to the fitting. The fittings should be tightened perfectly to avoid leakages. |
Specification(mm)

Minimum Burst Pressure(Mpa)

Min. Pipe Ring Strength (N)

Long-term hydrostatic strength(Mpa)

Working Pressure(Mpa) Pipe

Working Temperature °C

A & B

C

Pipe A

Pipe B

Pipe C

1014

7.0

2300

2.7

1.0

0.4

-40° ~ 95°

-40° ~110°

-20º ~ 40º

1216

6.0

2300

2.7

1.0

0.4

-40° ~ 95°

-40° ~110°

-20º ~ 40º

1418

6.0

2300

2.7

1.0

0.4

-40° ~ 95°

-40° ~110°

-20º ~ 40º

1620

5.0

2500

2.7

1.0

0.4

-40° ~ 95°

-40° ~110°

-20º ~ 40º

2025

4.0

2500

2.3

1.0

0.4

-40° ~ 95°

-40° ~110°

-20º ~ 40º

2632

4.0

2500

2.1

1.0

0.4

-40° ~ 95°

-40° ~110°

-20º ~ 40º

3240

4.0

2800

2.1

1.0

0.4

-40° ~ 95°

-40° ~110°

-20º ~ 40º

4150

3.5

3200

2.0

1.0

0.4

-40° ~ 95°

-40° ~110°

-20º ~ 40º

5163

3.5

3200

2.0

1.0

0.4

-40° ~ 95°

-40° ~110°

-20º ~ 40º

6075

3.5

3200

2.0

1.0

0.4

-40° ~ 95°

-40° ~110°

-20º ~ 40º
Weathering quality & working life
It can be concluded from this graph that if utilised under the stipulated condition & pressures, Kisan Composite Pipes can have a working life of more than 50 years.
Thermal Conductivity

0.45 w/m.k, about 1/100 than that of steel pipe, but several times higher than that of insulating materials.

Corrosion Resistance

The inside & outside polyethylene is a kind of symmetrical & non polar material with stable characteristics. At normal temperature, it does not dissolve in any solution & it is resistant against various kinds of acid, alkali & salt.

Hygienic Property

Kisan pipe is hygienic, non toxic, rust free & does not propagate growth of micro organism. Thus, the contamination to water is avoided. As an oxygen supply pipe in medical usage, Kisan Composite Pipes assures safety & purity of the medium it carries.

Burning Resistance

The PE-AL-PE composite structure gives Kisan Composite Pipe a much better burning resistance than that of all polyethylene pipes. With the tests performed, the burning resistance of Kisan Composite Pipes is proved to reach Grade B1 of GB 8624 stipulations for Wire & Cable conduit plastic materials.

Hydraulic Function

The roughness coefficient of Kisan Composite Pipe is 0.007 mm. The inside wall is very smooth, scale free & has low flow resistance. This makes it ideal for fluid carrying. Due to its hard but flexible composite structure, the pulsating is quickly eliminated and thus, no disturbing sound occurs.

Installation

It is bendable but does not spring back, is not prone to deformation under pressure & can be directly installed up to 200 mtrs. It decreases the need for a lot of fittings, is easy to use & saves a lot of installation time

Coefficient of Heat Expansion

25 x 10-6 m/m.k. 1/8th that of all polyethylene pipe almost the same as that of aluminium pipe.

Other Advantages

The core layer of aluminium guarantees static resistance, lightness and gas & oxygen tightness. It also ensures no growth of microorganism inside water pipe & ensures safety in gas supply. It does not frost easily. High thermal preservation can save energy thus enhancing the efficiency of the system.
| Oxygen permeability of various kinds of plastic pipes | Coefficient of heat expansion |
| --- | --- |
| | |
| | Kisan Composite Pipes | Galvanised Iron Pipes | Copper Pipes |
| --- | --- | --- | --- |
| Scale Formation | No scale formation due to smooth inner surface | Very High Scale Formation | No scale formation due to smooth inner Surface |
| Corrosion | No corrosion | Prone to corrosion | Gets corroded due to acidic nature of water |
| Hygiene | Very Good | Low due to lead content and corrosion | Good with ferrule but lead content in case of shouldered fitting is not hygienic |
| Joining Technique | Easy, fittings basically in compression, needs only to be inserted & tightened. | Difficult & Threaded. Time consuming for making threads. | Soldered or Ferrule |
| Thermal Expansion | Low. Good for use in concealed piping | Low. Good for use in concealed piping | Low. Good for use in concealed piping |
| Working Temperature | -400C to 1100C | 00C to 1000C | 00C to 1000C |
| UV Resistance | Very Good | Very Good | Very Good |
| Stress crack resistance | Excellent | Good | Good |
| Size stability | High | Lower | General |
| Chemical resistance | Excellent | Good | Bad |
| Heat-aging resistance | Good | Bad | |
| Application scope | Potable Water Supply System, Compressed air Pipeline, Floor-Heating System, Cold-Hot Piping System etc. | Cold-Hot Piping System with lower temperature. | Potable Water Supply System, Compressed Air Pipeline, Floor-Heating |
Kisan Composite Pipes Application