KMLClassic CPVC Plumbing System
CHLORINATED POLY VINYL CHLORIDE [CPVC] Pipes and Fittings, under the brand name KML Classic are manufactured at our state-of-the-art ISO 9001 : 2008 certified manufacturing facility at Tumkur, Karnataka which is one of the largest facilities for CPVC manufacturing in India. These pipes & fittings are intended for use in residential and commercial, hot and cold, potable water distribution systems & are manufactured using superior resin & technology from Japan, to ensure a top quality product. The compounds used for extrusion of the pipes meet the requirements of ASTM Class 23447B as defined in ASTM Specification D1784 & can handle a maximum temperature of 930 C. Our pipes have the coveted BIS marking for CPVC Pipes as per IS : 15778 & also conform to ASTM standards such as ASTM D1784 Class 23447 B for CPVC Compounds, ASTM D2846 for CPVC Hot & Cold Water Plumbing Systems, ASTM F441 for Higher Diameter in Schedule 40 & 80, ASTM F439 for CPVC Fittings as per Schedule 80 & ASTM F493 for CPVC Solvent Cement.
CPVC Plumbing System is approved for contact with potable water in wide range of countries including USA, UK, Canada, Germany, France, The Netherlands and Middle East among others. CPVC Pipes are known to last for over 50 years after installation.
CPVC pipes are used for hot and cold potable water flow in Residential Buildings, Commercial Buildings, Hotels, Educational Institutions, Swimming Pools etc. that require hygienic and uncontaminated supply of water. Because of better chemical and heat resistant properties when compared to other thermoplastic materials, they can be used in Chemical Factories & for other Industrial requirements too.
Long Service Life

CPVC Pipes and Fittings have a natural immunity to scaling, corrosion, and microbiologically influenced corrosion. It has a general life expectancy of 50 years & over a long, low-maintenance service life as compared to traditional metallic systems.

High Flow Rate

The pipes have a higher flow rate due to the pipes being smoother & having better friction resistance properties.

Easy Handling & Installation

Being light in weight, CPVC piping systems are easier to handle and install. Fabrication is quick, simple, and clean as there is no need for a soldering torch or heavy equipment. Installation is done by solvent cement joining process which is quick and leak-proof if properly done.

Flame & Smoke Resistant

CPVC Pipes & Fittings have better Flame & Smoke resistant characteristics when compared to other non-metallic piping options. They have a very high ash-ignition temperature and are not combustible as they do not sustain burning.

Heat & Pressure Resistant

Because of its high heat & pressure resistant properties, CPVC Pipes are the preferred choice for Hot & Cold water plumbing in Residential & Commercial Buildings as well as in transporting of hot & pressurized water for industrial usage.

Chemical Resistant

Because of its high heat & pressure resistant properties, CPVC Pipes are the preferred choice for Hot & Cold water plumbing in Residential & Commercial Buildings as well as in transporting of hot & pressurized water for industrial usage.

Low Thermal Expansion & Conductivity

CPVC has lower Thermal Expansion & Conductivity as compared to other thermoplastics. Therefore, distortion of pipelines due to flow of hot fluids & thus leading to looping is reduced. It is also more energy efficient as there is much lesser heat loss as compared to other materials, especially metal, thus exhibiting better insulation properties.
Cutting the Pipe

Measure the required length of pipes & cut it square with a hand saw using a suitable guide or a pipe cutter in order to make a proper and neat joint.






Joint Preparation

Chamfer pipe end & remove burrs from inside and outside of the pipe end with a chamfering-deburring tool or with a knife, file or abrasive paper.

Test Dry fit of the Joint

Insert the pipe into the fitting and check that the interference occurs about 1⁄3rd to 2⁄3rd of the socket depth. Too tight or too loose a fitment may lead to leakage & should be avoided.

Cleaning

Remove any dirt, moisture or grease from the pipe and fitting sockets with a clean, dry rag.

Application of Solvent Cement

While making a joint, apply solvent cement lightly, but uniformly, to the inside of socket and outside of the pipe end, with a nylon brush or suitable applicator. Apply a second coat of solvent cement to the pipe end. Application of solvent cement should be quick to prevent drying and should completely cover all jointing surface area of the pipe and fitting. Do not apply excessive cement in bell socket.

Assembly of Joint

Immediately after applying the last coat of solvent cement to the pipe and while cement is still fluid or wet (within 10 - 20 second), forcefully bottom the male end of the pipe in the socket, giving the pipe or fitting ¼th turn (but not after pipe is bottomed) to distribute the solvent cement evenly. Remove excess cement from the pipe at the end of fitting socket. The joint must not be disturbed immediately after cementing, so that joint can properly cure.

Curing

Allow the solvent cement sufficient time to set & the joint to cure, before applying water pressure. Curing time depends upon factors like temperature, humidity etc.

Safety Precautions

Avoid prolonged breathing of solvent vapours while installing. Always carry out the installation procedures using solvent cement in a well ventilated area. Incase of an enclosed area, use of artificial means of ventilation, like an Exhaust Fan etc., is a good practice. Solvent Cement is a highly inflammable substance and as such, should be kept away from sources of ignition like heat, sparks and open flame at all times. It is advisable to have proper eye protection while handling solvent cement since it is an eye irritant and any eye contact due to splashing can cause an injury. In case of eye contact, flush with plenty of water for 15 minutes and visit a doctor. It also advisable to wear proper gloves while working with solvent cement to avoid skin contact. Usage of rags or bare hands for application of solvent cement is not recommended. Always use a proper applicator for application of solvent cement. Dispose of used applicators or rags, used for wiping excess solvent cement or those used to clean spillage into a proper waste bin or receptacle as it is a flammable hazard.
PROPERTY

TEST

CONDITION

ENGLISH UNITS

SI UNITS

GENERAL

•  Specific Gravity

•  Water Absorption

•  Rockwell Hardness
•  Cell class

ASTM D792

ASTM D570

ASTM D785
ASTM D1784

73°F / 23°C

73°F / 23°C
212°F/100°C

73°F / 23°C

3
1.55 g/cm

+0.03%
+0.55%

119
23447 B

1.55 g/cm3

+0.03%
+0.55%

MECHANICAL

•  Izod Impact
•  Tensile Strength
•  Tensile Modulus
•  Flexural Strength
•  Flexural Modulus
•  Compressive Strength
•  Compressive Modulus

ASTM D256
ASTM D638
ASTM D638
ASTM D790
ASTM D790
ASTM D695
ASTM D695

73°F / 23°C
73°F / 23°C
73°F / 23°C
73°F / 23°C
73°F / 23°C
73°F / 23°C
73°F / 23°C

1.5 ft Ibs/in o.n
8000 psi
360,000 psi
15,100 psi
415,000 psi
10,100 psi
196,000 psi

80 J/m o.n.
55 N/mm2
2500 N/mm2
104 N/mm2
2860 N/mm2
70 N/mm2
1350 N/mm2

THERMAL

•  Coefficient of Thermal
Expansion
•  Thermal Conductivity
•  Heat Distortion Temperature
•  Heat Capacity

ASTM D696

ASTM C177
ASTM D638
DSC

73°F / 23°C
212°F / 100°C

3.4x10 5 in/in/°F

0.95 BTU in/hr/ft2/°F
217°F
0.21 BTU/Ib°F
0.26 BTU/Ib°F

6.3x10 5 m/m/K

0.14 Wm/K/m 2
103°C
0.90 J/gK
1.10 J/gK

FLAMMABILITY

•  Flammability Rating
•  Flame Spread
•  Smoke Developed
•  Limiting Oxygen Index

UL 94
ASTM E84
ASTM E84
ASTM D2863

0.062 in/0.157 cm

V  0, 5VB, 5VA
15
70  125
60%
Tensile Strengh

Bacterial Growth in Water
Piping at 120 days

Thermal Conductivity

Coefficient of Thermal Expansion
Where can I use CPVC ?

CPVC is designed for use in hot-and-cold-water distribution systems. CPVC systems are ideal for all potable water piping requirements in typical residential (single and multi-family), motel / hotel, mobile home, manufactured housing, light commercial, and institutional structures.

CPVC Plumbing Systems conforming to IS: 15778 / ASTM D2846 are rated for continuous service at 7kg/cm2 (100 psi) and 820C and are marked accordingly. CPVC Plumbing System is capable of handling short-term pressure/temperature excursions beyond these levels. Therefore, CPVC is well suited for usage as T/P relief valve discharge lines, evidenced by its faultless service history over the past two decades in this application.

Higher Diameter Pipes as per Schedule 40 and Schedule 80 are used for a wide variety of industrial applications.

What is the expected performance of a CPVC water distribution system ?

CPVC piping systems have been installed and operated since 1959, and initial installations are still performing faultlessly. CPVC piping will not fail prematurely due to corrosion, electrolysis, or scale build-up in areas where water, soil, and/or atmospheric conditions are aggressive.

What is the thermal expansion rate for CPVC, and how can I best allow for expansion and contraction when installing ?

CPVC, like all piping materials, expands and contracts with changes in temperature. The co-efficient of linear expansion for CPVC is 3.2 X 10-5 in./in./° F. A 25° F change in temperature will cause an expansion of 1" for a 100-ft straight length. For most installation and operating conditions, expansion and contraction can be accommodated at changes of direction.

What will be the effect if CPVC pipes and fittings are directly placed under the sun ?

Prolonged exposure of CPVC pipes to the sun prior to installation will result to surface discoloration and slight reduction of its impact strength but are not likely to cause problem during the installation or affect the pressure bearing capability of the pipe once it is in service. To prevent discoloration of the pipes, they should be shaded from the direct rays of the sun.

If CPVC pipes are to be buried in the ground, what should be the minimum cover ?

The recommended minimum cover for pipes buried in the ground is one (1.0) meter, however, this is not a hard and fast rule as there are many factors that determine the minimum cover requirement of CPVC pipes.

Do CPVC pipes support fire ?

CPVC pipes have high limiting oxygen index (LOI). Hence, they do not support combustion and are self-extinguishing, meaning, they immediately stop burning once the source of fire is removed.

Are CPVC resistant to strong alkali and acids ?

CPVC are resistant to most alkali and acids and are therefore non-corrosive.

Can a PVC pipe be used with a CPVC fitting and vice-versa ?

Yes, but it is not advised. There are solvent cements that can be used for both PVC and CPVC; however, any piping system that will jointly use PVC and CPVC will be limited only to the temperature limit of PVC.

Due to the thermoplastic nature of CPVC pipes and fittings, can they be handled ruggedly without the risk of damage or cracking ?

Not true. It is a common misconception that because CPVC are plastics and they are light and easy to carry, they can be dropped or abused without being damaged. Reasonable care should be exercised when handling and storing pipes and fittings. They should not be dropped, stepped on or hit by hard objects as they can develop hairline cracks that can result to eventual failure during service.
CPVC Pipes
KML Classic CPVC Pipes are available in sizes ranging from 15mm (½") to 110mm (4") in diameter & are available in 5 metre & 3 metre lengths. KML Classic CPVC Pipes ranging from sizes 15mm (½") to 50mm (2") are manufactured as per IS : 15778 Class 1 SDR 11 & Class 2 SDR 13.5 specifications & carry the coveted BIS marking for CPVC Pipes. They also conform to ASTM standards such as ASTM D2846 for CPVC Hot & Cold Water Plumbing Systems. The higher diameter pipes ranging from 65mm (2") to 110mm (4") are manufactured as per ASTM F441 for Higher Diameter in Schedule 40 & 80. All Pipes are manufactured using the same compound as per ASTM D1784 Class 23447 B for CPVC Compounds.
Due to the differences in the wall thickness of SDR 11 & SDR 13.5 pipes, at any given temperature, they have different pressure ratings. The following table shows the pressure rating at Room temperature & Max. Temperature:
Pipe

Temperature (ºC)

Pressure Rating(As per ASTM D2846)

(PSI)

(Kg/Sq.Cm)

SDR 11

23

400

28.1

82

100

7.00

SDR 13.5

23

320

22.5

82

80

5.6
CPVC Pipes Range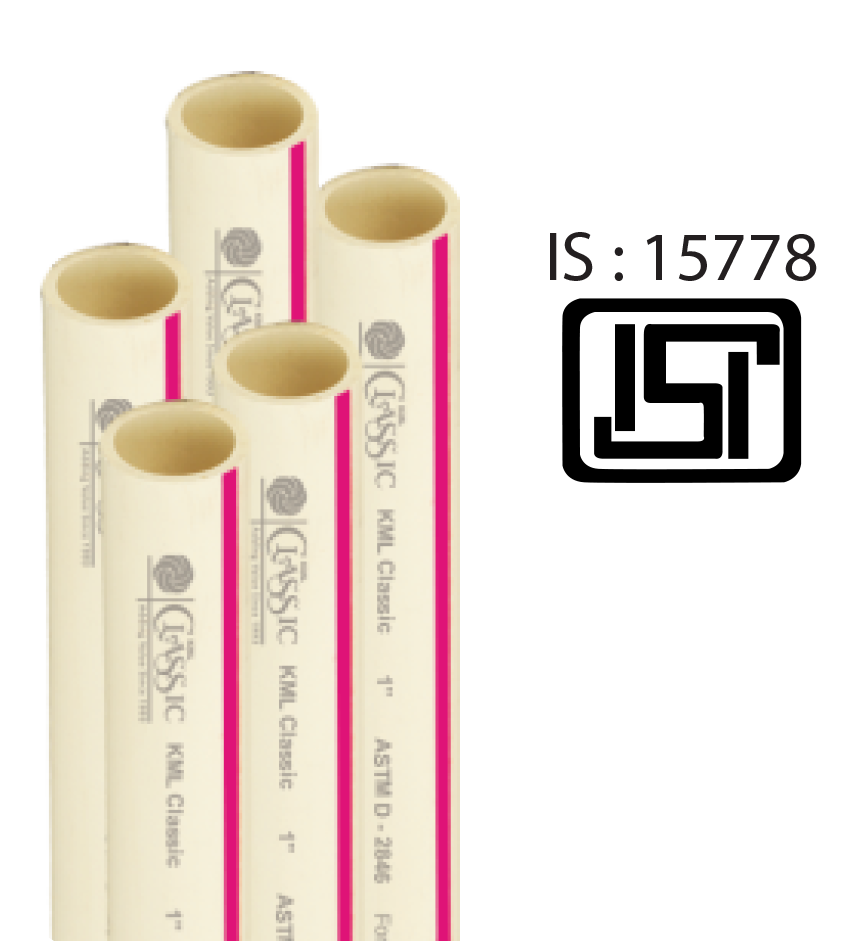 | Size (mm) | Size (in) |
| --- | --- |
| 15 | 1/2 |
| 20 | 3/4 |
| 25 | 1 |
| 32 | 1-1/4 |
| 40 | 1-1/2 |
| 50 | 2 |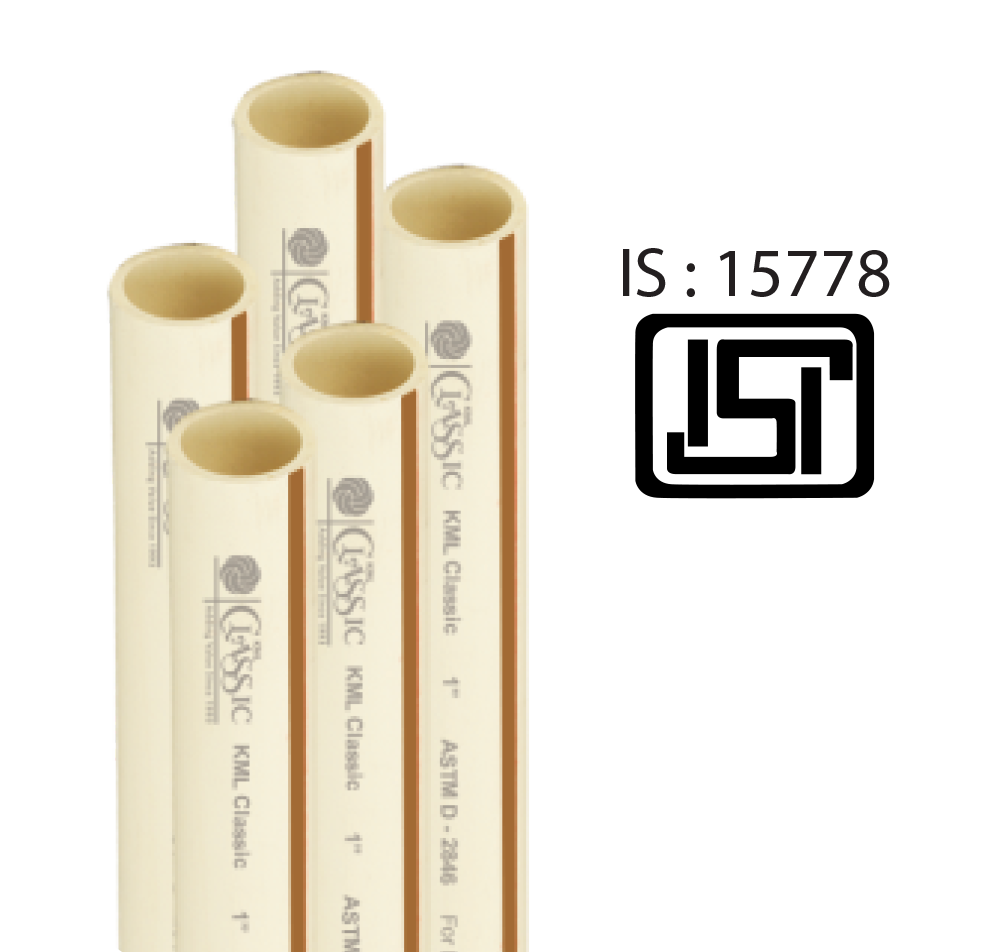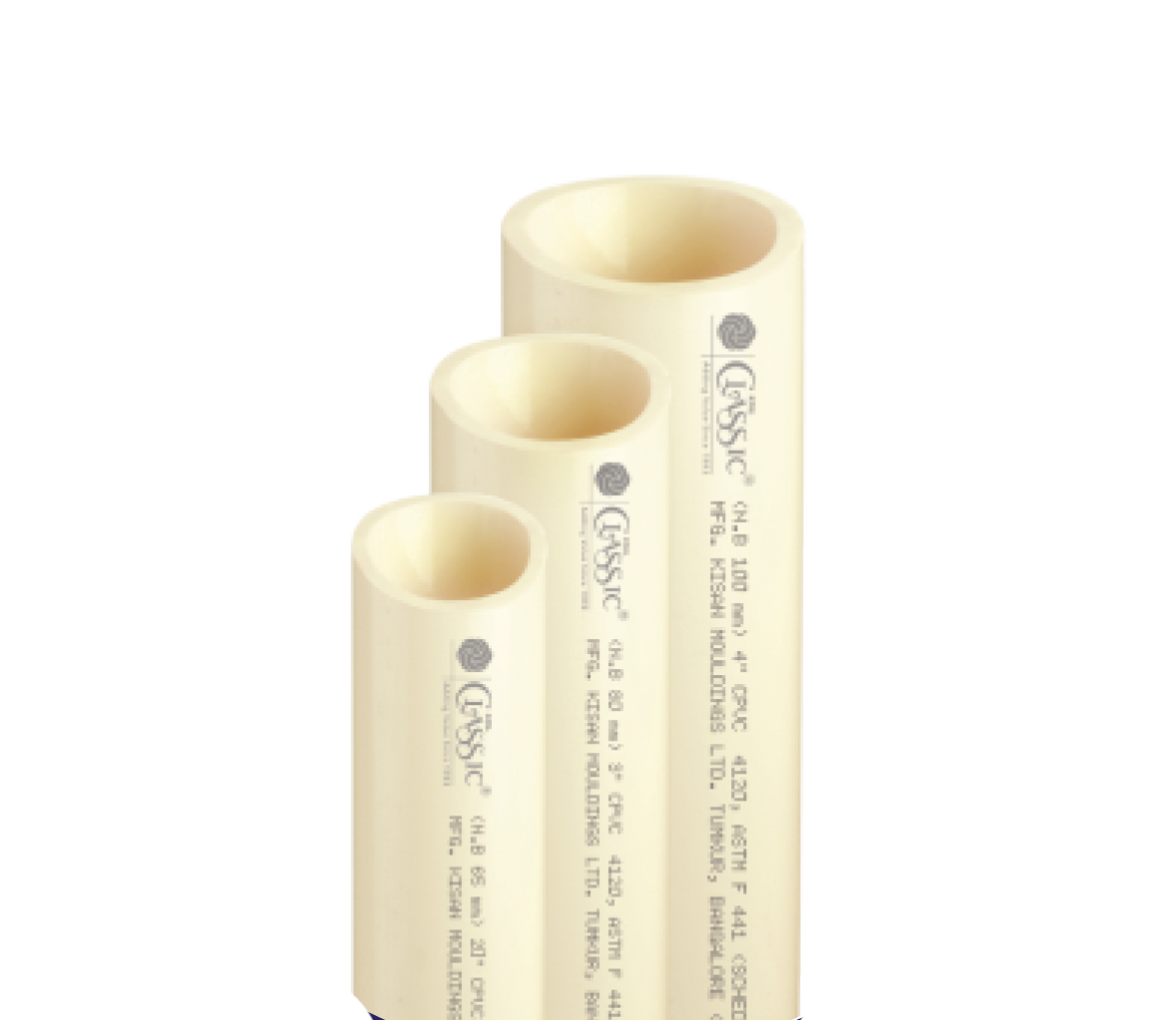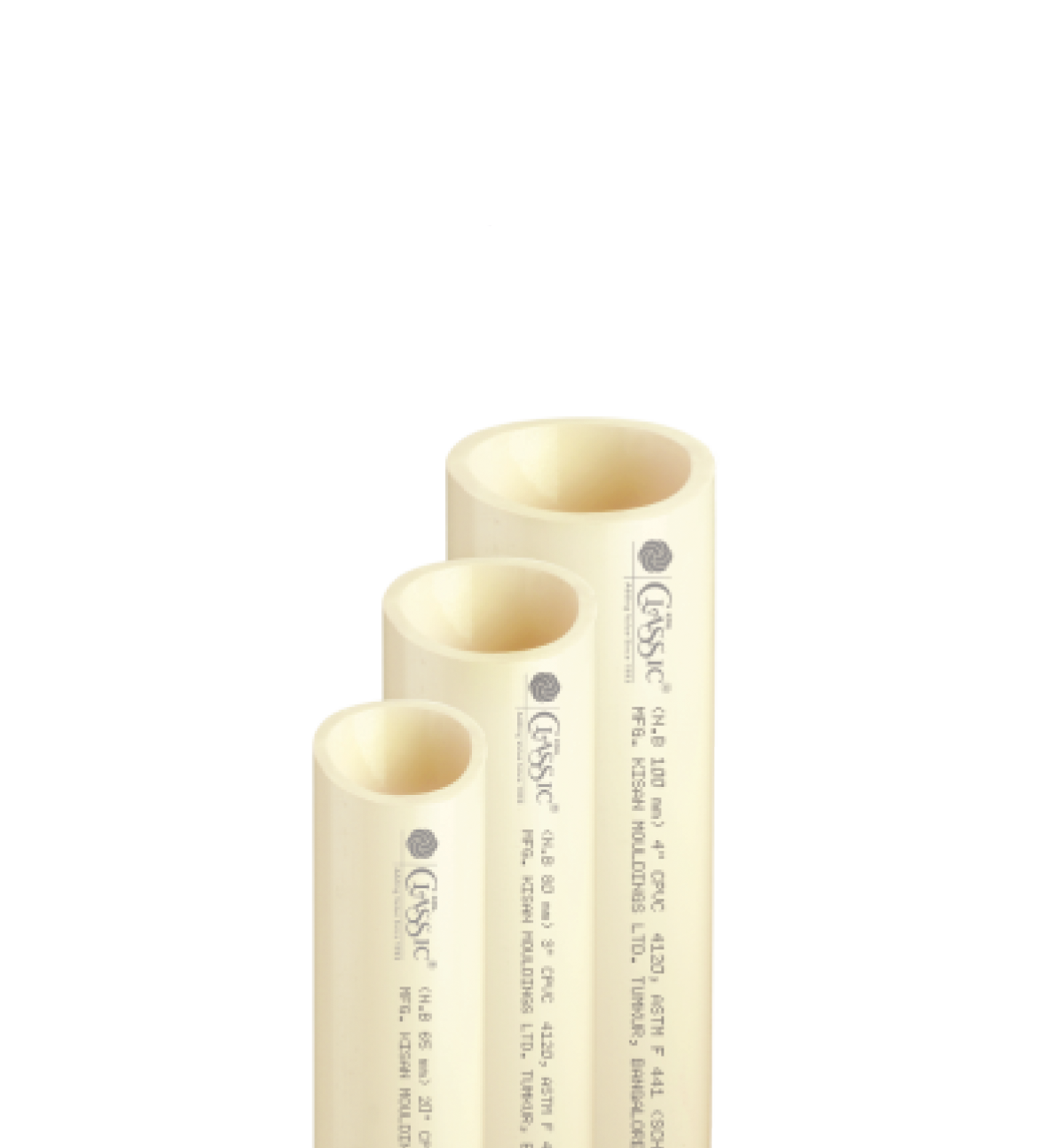 CPVC Fittings (As per ASTM D-2846 SDR 11)
KML Classic CPVC Fittings are available in sizes from 15mm (1/2") to 110mm (4") and offer a complete range of fittings. The fittings are manufactured as per ASTM D2846 SDR 11 specifications in sizes ranging from 15mm (1/2") to 50mm (2"), while the sizes ranging from 65mm (2-1/2") to 110mm (4") are manufactured as per ASTM F439 Schedule 80 for CPVC Fittings. Our CPVC Fittings use the same compound that we use for our pipes as per ASTM D1784 Class 23447 B for CPVC Compounds & complement the pipes in terms of Longevity, Performance and can be easily installed using KML Classic CPVC Solvent Cement, thus ensuring leak-proof joints.
| Size (mm) | Size (in) |
| --- | --- |
| 15 | 1/2 |
| 20 | 3/4 |
| 25 | 1 |
| 32 | 1-1/4 |
| 40 | 1-1/2 |
| 50 | 2 |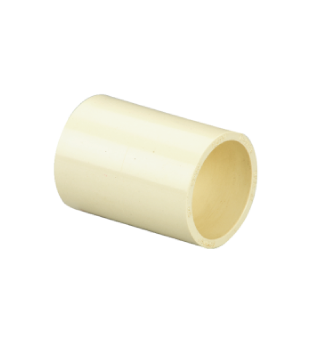 | Size (mm) | Size (in) |
| --- | --- |
| 20 X 15 | ¾ X ½ |
| 25 X 15 | 1 X ½ |
| 25 X 20 | 1 X ¾ |
| 32 X 25 | 1-¼ X 1 |
| 40 X 32 | 1-½ X 1-¼ |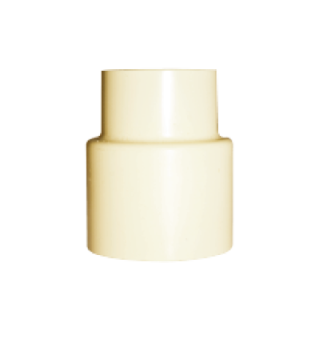 | Size (mm) | Size (in) |
| --- | --- |
| 15 | 1/2 |
| 20 | 3/4 |
| 25 | 1 |
| 32 | 1-1/4 |
| 40 | 1-1/2 |
| 50 | 2 |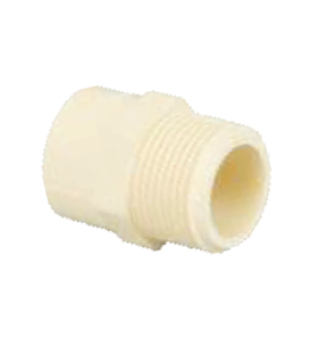 | Size (mm) | Size (in) |
| --- | --- |
| 15 | 1/2 |
| 20 | 3/4 |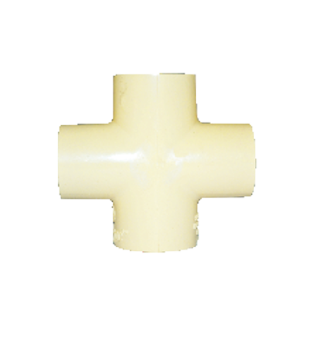 | Size (mm) | Size (in) |
| --- | --- |
| 15 | 1/2 |
| 20 | 3/4 |
| 25 | 1 |
| 32 | 1-1/4 |
| 40 | 1-1/2 |
| 50 | 2 |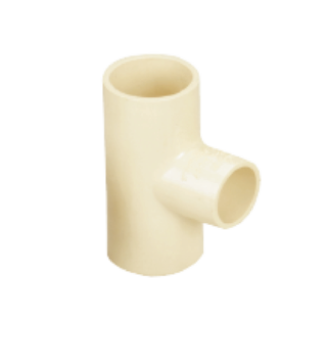 | Size (mm) | Size (in) |
| --- | --- |
| 15 | 1/2 |
| 20 | 3/4 |
| 25 | 1 |
| 32 | 1-1/4 |
| 40 | 1-1/2 |
| 50 | 2 |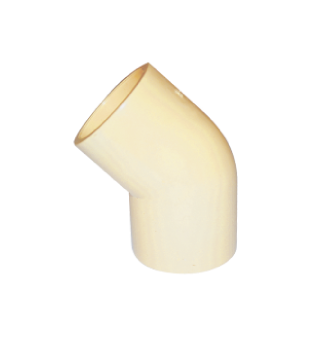 | Size (mm) | Size (in) |
| --- | --- |
| 15 | 1/2 |
| 20 | 3/4 |
| 25 | 1 |
| 32 | 1-1/4 |
| 40 | 1-1/2 |
| 50 | 2 |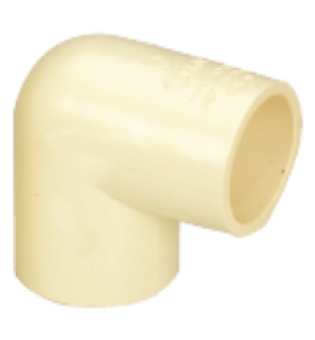 | Size (mm) | Size (in) |
| --- | --- |
| 20 X 20 X 15 | 3/2 X 3/4 X 1/2 |
| 25 X 25 X 15 | 1 X 1 X 1/2 |
| 25 X 25 X 20 | 1 X 1 X 3/4 |
| 32 X 32 X 25 | 1-1/4 X 1-1/4 X 1 |
| 32 X 32 X 20 | 1-1/4 X 1-1/4 X 3/4 |
| 40 X 40 X 25 | 1-1/2 X 1-1/2 X 1 |
| 40 X 40 X 20 | 1-1/2 X 1-1/2 X 3/4 |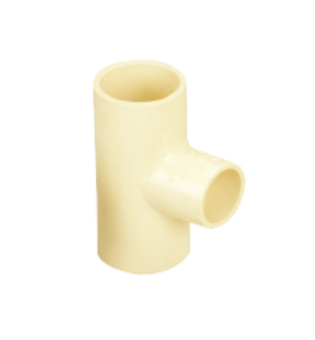 | Size (mm) | Size (in) |
| --- | --- |
| 15 | 1/2 |
| 20 | 3/4 |
| 25 | 1 |
| 32 | 1-1/4 |
| 40 | 1-1/2 |
| 50 | 2 |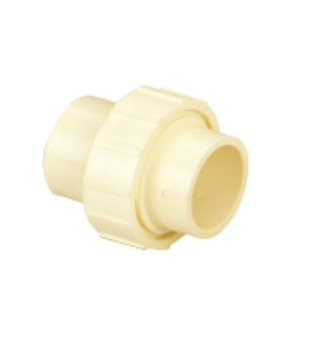 | Size (mm) | Size (in) |
| --- | --- |
| 15 | 1/2 |
| 20 | 3/4 |
| 25 | 1 |
| 32 | 1-1/4 |
| 40 | 1-1/2 |
| 50 | 2 |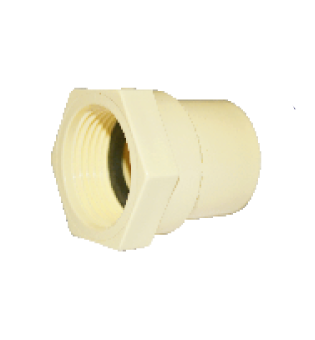 | Size (mm) | Size (in) |
| --- | --- |
| 20 | 3/4 |
| 25 | 1 |
| 32 | 1-1/4 |
| 40 | 1-1/2 |
| 50 | 2 |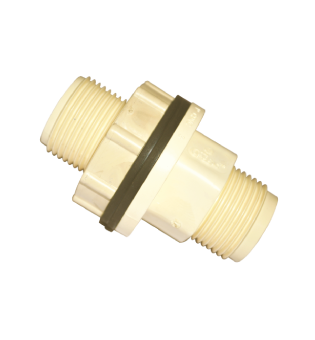 | Size (mm) | Size (in) |
| --- | --- |
| 15 | 1/2 |
| 20 | 3/4 |
| 25 | 1 |
| 32 | 1-1/4 |
| 40 | 1-1/2 |
| Size (mm) | Size (in) |
| --- | --- |
| 20 X 15 | 3/4 X 1/2 |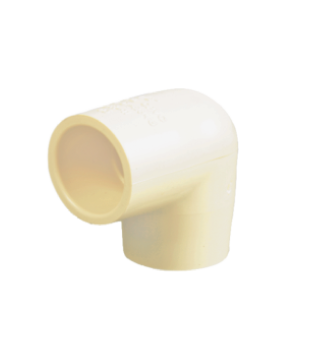 | Size (mm) | Size (in) |
| --- | --- |
| 15 | 1/2 |
| 20 | 3/4 |
| 25 | 1 |
| 32 | 1-1/4 |
| 40 | 1-1/2 |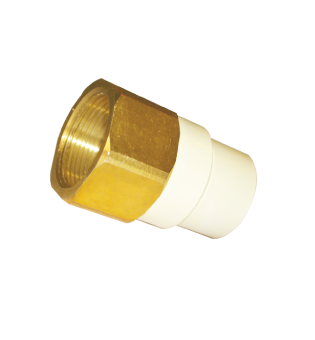 | Size (mm) | Size (in) |
| --- | --- |
| 15 X 15 | 1/2 X 1/2 |
| 20 X 15 | 3/4 X 1/2 |
| 20 X 20 | 3/4 X 3/4 |
| 25 X 15 | 1 X 1/2 |
| 25 X 20 | 1 X 3/4 |
| 25 X 25 | 1 X 1 |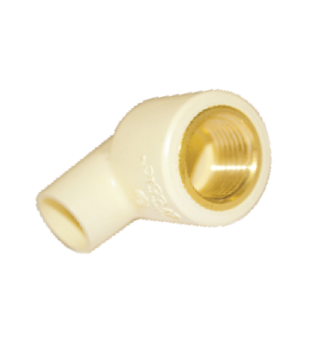 | Size (mm) | Size (in) |
| --- | --- |
| 15 | 1/2 |
| 20 | 3/4 |
| 25 | 1 |
| 32 | 1-1/4 |
| 40 | 1-1/2 |
| 50 | 2 |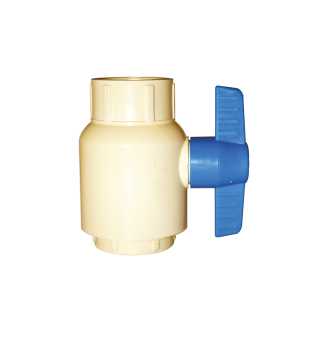 | Size (mm) | Size (in) |
| --- | --- |
| 15 X 15 X 15 | ½ X ½ X ½ |
| 20 X 20 X 15 | ¾ X ¾ X ½ |
| 20 X 20 X 20 | ¾ X ¾ X ¾ |
| 25 X 25 X 15 | 1 X 1 X ½ |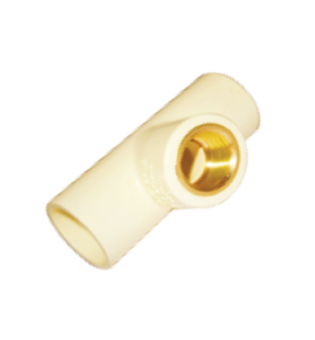 | Size (mm) | Size (in) |
| --- | --- |
| 15 | 1/2 |
| 20 | 3/4 |
| 25 | 1 |
| 32 | 1-1/4 |
| 40 | 1-1/2 |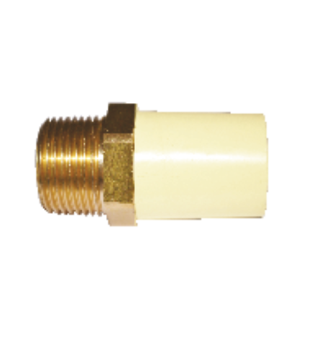 | Size (mm) | Size (in) |
| --- | --- |
| 15 | 1/2 |
| 20 | 3/4 |
| 25 | 1 |
| 32 | 1-1/4 |
| 40 | 1-1/2 |
| 50 | 2 |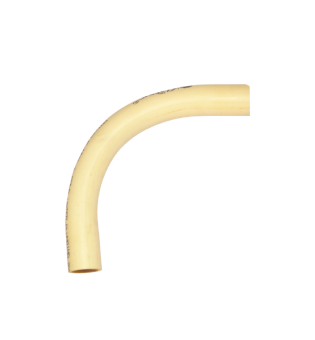 | Size (mm) | Size (in) |
| --- | --- |
| 15 | 1/2 |
| 20 | 3/4 |
| 25 | 1 |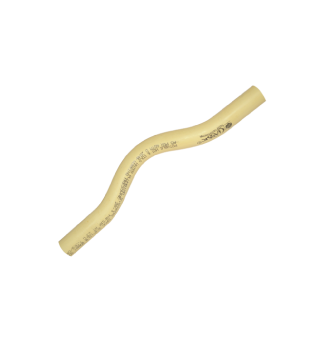 | Size (mm) | Size (in) |
| --- | --- |
| 15 | 1/2 |
| 20 | 3/4 |
| 25 | 1 |
| 32 | 1-1/4 |
| 40 | 1-1/2 |
| 50 | 2 |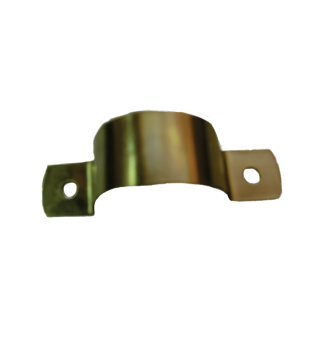 | Size (mm) | Size (in) |
| --- | --- |
| 20 X 15 | 3/4 X 1/2 |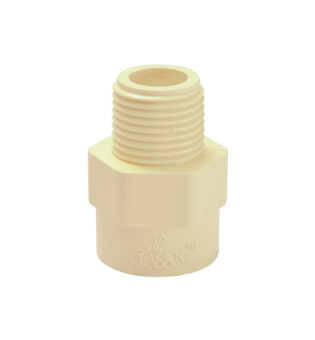 | Size (mm) | Size (in) |
| --- | --- |
| 20 X 15 | 3/4 X 1/2 |
| 25 X 15 | 1 X 1/2 |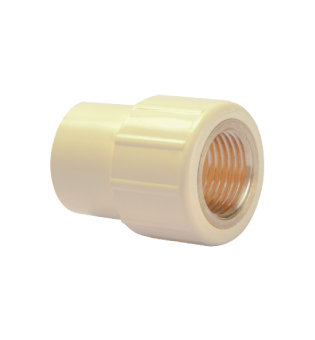 | Size (mm) | Size (in) |
| --- | --- |
| 15 | 1/2 |
| 20 | 3/4 |
| 25 | 1 |
| 32 | 1-1/4 |
| 40 | 1-1/2 |
| 50 | 2 |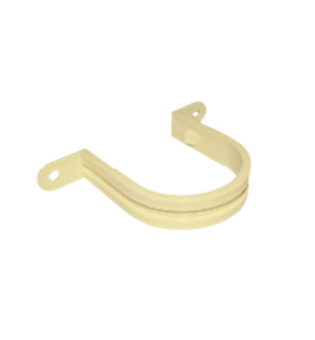 Size (ml)
29.5 ml
59 ml
118 ml
237 ml
473 ml
946 ml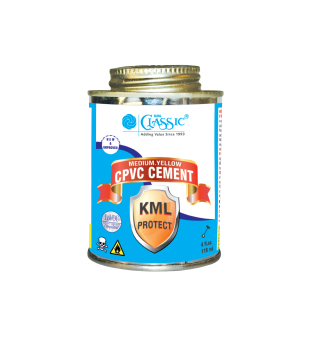 | Size (mm) | Size (in) |
| --- | --- |
| 15 | 1/2 |
| 20 | 3/4 |
| 25 | 1 |
| 32 | 1-1/4 |
| 40 | 1-1/2 |
| 50 | 2 |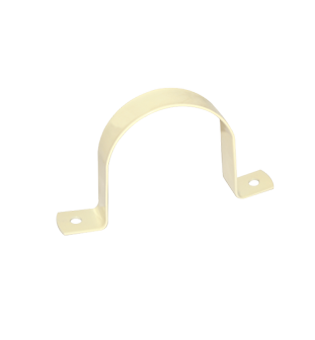 | Size (mm) | Size (in) |
| --- | --- |
| 15 | 1/2 |
| 20 | 3/4 |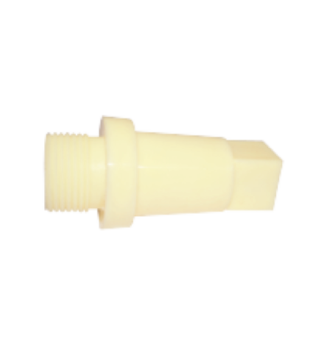 | Size (mm) | Size (in) |
| --- | --- |
| 20 X 15 | ¾ X ½ |
| 25 X 20 | 1 X ¾ |
| 25 X 15 | 1 X ½ |
| 32 X 25 | 1-¼ X 1 |
| 32 X 20 | 1-¼ X ¾ |
| 40 X 32 | 1-½ X 1-¼ |
| 32 X 15 | 1-¼ X 1-½ |
| 40 X 25 | 1-½ X 1 |
| 40 X 20 | 1-½ X ¾ |
| 40 X 15 | 1-½ X ½ |
| 50 X 40 | 2 X 1-½ |
| 50 X 20 | 2 X ¾ |
| 50 X 25 | 2 X 1 |
| 50 X 32 | 2 X 1-¼ |
| 50 X 15 | 2 X ½ |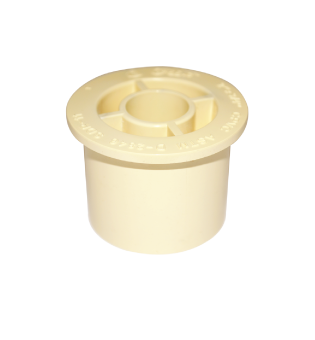 | Size (mm) | Size (in) |
| --- | --- |
| 20 X 15 | ¾ X ½ |
| 25 X 15 | 1 X ½ |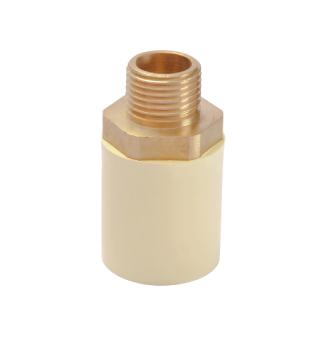 CPVC Fittings (Sch. 80 Fittings as per ASTM F439)
| Size (mm) | Size (in) |
| --- | --- |
| 65 | 2-1/2 |
| 80 | 3 |
| 100 | 4 |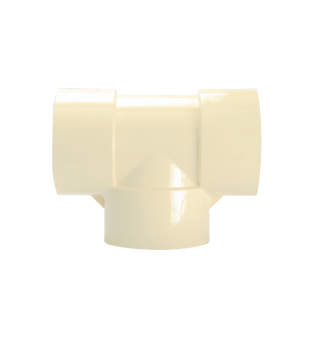 | Size (mm) | Size (in) |
| --- | --- |
| 65 | 2-1/2 |
| 80 | 3 |
| 100 | 4 |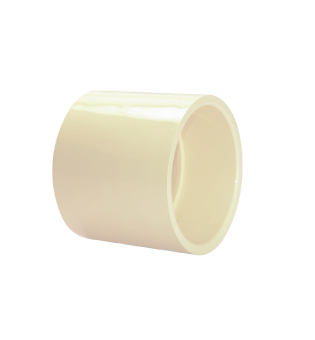 | Size (mm) | Size (in) |
| --- | --- |
| 65 | 2-1/2 |
| 80 | 3 |
| 100 | 4 |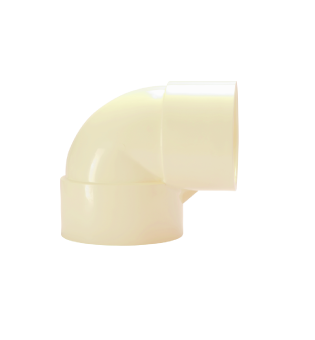 | Size (mm) | Size (in) |
| --- | --- |
| 65 X 50 | 2-1/2 X 2 |
| 80 X 65 | 3 X 2-1/2 |
| 100 X 50 | 4 X 2 |
| 100 X 80 | 4 X 3 |